Our Story
Blunt Botanicals is small independently owned Alberta company. We are operated by the product creator and product chemist, who together have a combined 25 years in the natural skincare industry. Our focus for the last 10 years has been creating, and bringing infused products to the licensed Canadian Cannabis market.

We are committed to providing products crafted with the highest quality ingredients to deliver superb products that are natural, effective and feel great to use.
About Us
Products That Work

Jointment, our inaugural product is formulated with a synergistic blend of cannabinoids, terpenes, and botanical extracts for maximum relief. Soothe and restore your body with a superb cannabis topical that works.

Our Story

Effective Ingredients

Blunt Botanical's craft products are manufactured in small batches to ensure proper attention is given to each container leaving the facility. You can feel good knowing our high impact products are made with clean ingredients free from parabens, phthalates, synthetic fragrances and are always vegan and cruelty free.

Our Products

For Instant Relief

Our products are vegan, cruelty free and use all natural ingredients. Our full spectrum cannabis infused products are excellent at alleviating your body's aches and pains and they can be the perfect addition to your self care regimen. Full spectrum cannabis is a powerful ingredient that is excellent for reducing inflammation, swelling, aches, pains, irritation, and redness.

Jointment
I feel better just thinking about using jointment! It's my go-to to soothe sore muscles. It's one of my favourite self-care products and I trust its high quality formulation.
~Alison M.
About Jointment
Jointment is a massage butter, designed to alleviate issues arising from stress on the body. A luxurious blend of oils and butters whipped together with cannabinoids, terpenes, and botanical extracts, melts perfectly when gently massaged into the skin. Jointment has a lightweight consistency that leaves your skin feeling smooth, and not greasy. Consult with your doctor and see if Jointment is right for you.
How To Use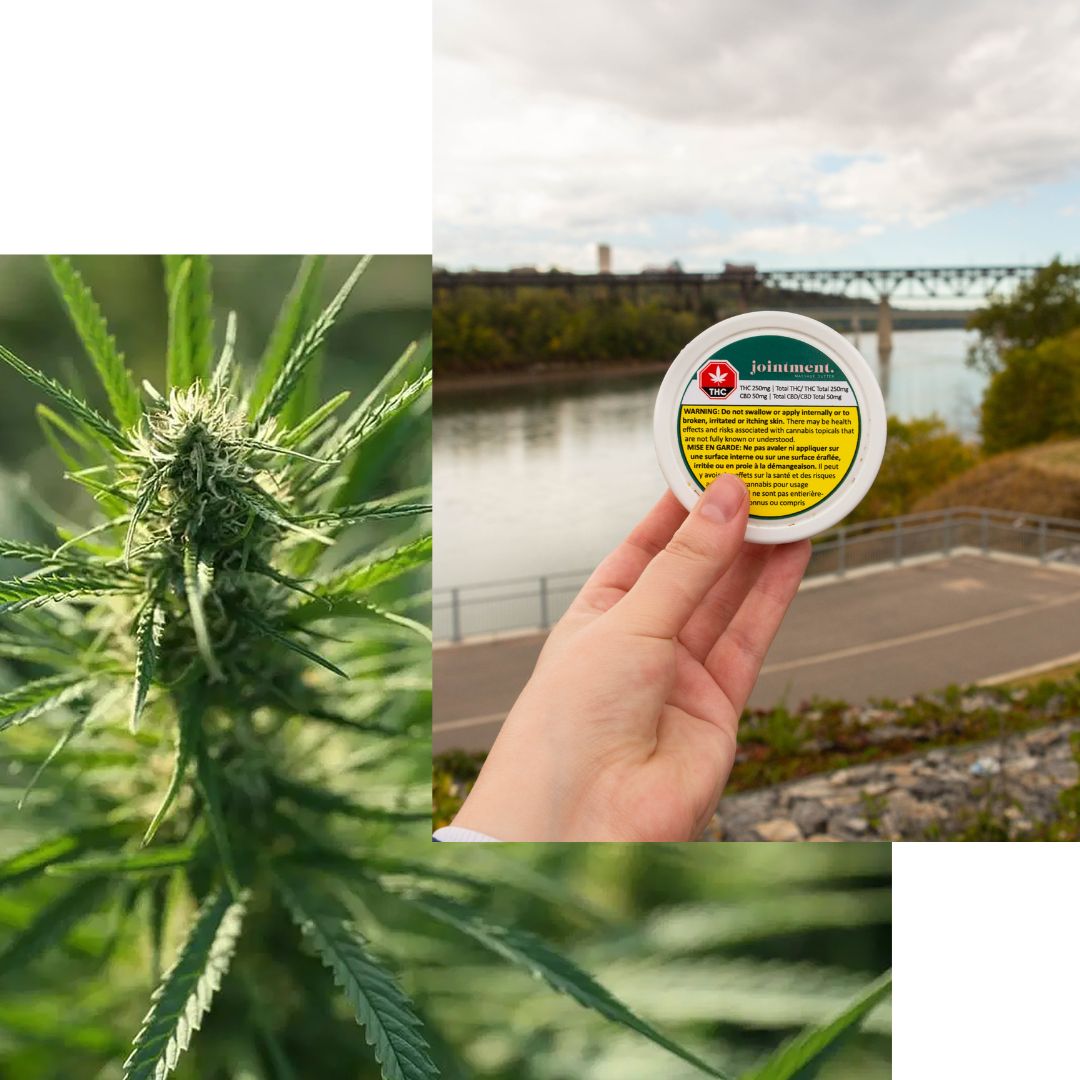 Retailers
Jointment can be found in dispensaries across Alberta and select dispensaries in Saskatchewan. Look for us soon in BC, Ontario, Manitoba and the Yukon.
Where To Buy